Bonners Ferry, Idaho
Bonners Ferry is our sister to the North located very close to the Canadian border! Bonners Ferry is another beautiful place to live in North Idaho with mountain views and glorious waterfront. There is plenty of State Land to take advantage of for recreation and the Kootenai River for aquatic activities such as kayaking, fly fishing and rafting.
Bonners Ferry is another small North Idaho town, but with huge elegance and opportunity.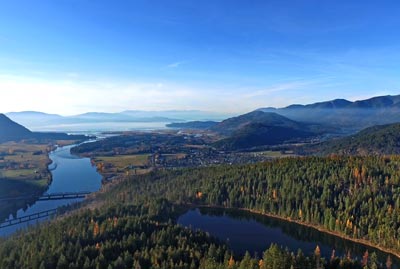 Clark Fork, Idaho
Clark Fork, Idaho, is located at the mouth of the Clark Fork River, where it spills into Lake Pend Oreille! With luxurious waterfront opportunities, Clark Fork is a great destination for the discriminating home buyer. Clark Fork offers a small town charm with very nice locals and rugged landscaping.
Clark Fork River is known for great fishing and boating fun! If outdoor activities such as hunting and fishing are a part of your luxurious lifestyle, then Clark Fork, Idaho, is a place you should start looking for your next high-end home.
Luxurious waterfront properties in Clark Fork are located either on the Clark Fork River or on Lake Pend Oreille.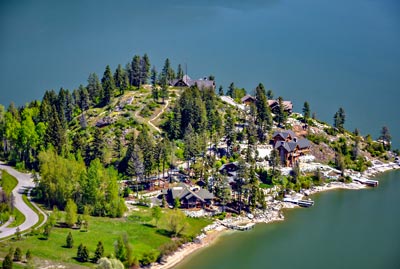 Dover & Dover Bay, Idaho
Dover, Idaho has many luxurious real estate opportunities available to the upscale buyer. Dover Bay is a luxury waterfront community located on Lake Pend Oreille and the Pend Oreille River. Dover Bay has waterfront condos, bungalows and private waterfront homes.
Dover, Idaho has many upscale neighborhoods such as Canoe Cove which features has some amazing architecture and craftsmanship.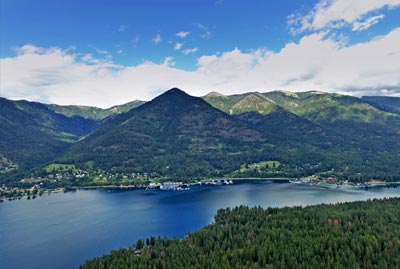 Hope & East Hope, Idaho
Hope is a luxury waterfront community with waterfront condominiums and private luxury homes on the shores of Lake Pend Oreille. Hope is located just before you reach Clark Fork on the scenic byway around the Lake. Hope has plenty of boat moorage and private docks for your sailboat or yacht.
People love Hope for its perfect location and beautiful lake, mountain and sunset views.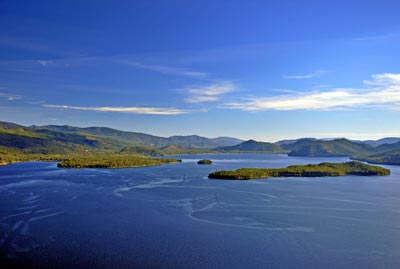 Priest Lake, Idaho
Priest Lake is high-end luxury heaven with many waterfront homes, land and even waterfront developments. Enjoy the golf course close by and visit the National Forest all around you to enjoy the local wildlife like moose, elk, deer and black bear. If you like to fish, Priest Lake has world class lake trout for you to pursue, or if you just like to relax on the water with a glass of wine, you will love it here!
Many people like to come to Priest Lake to mountain bike or hike the many trails available on the Nation Forest lands.
Priest Lake is called "The Crown Jewel" of North Idaho and with great cause!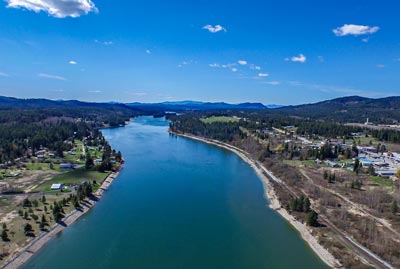 Priest River, Idaho
Priest River is know for it's rustic landscapes and privacy! Upscale buyers in the market for luxury homes in a remote setting love the trees and mountains around Priest River. A lot of Priest River properties adjoin forest service land, so you have lots of outdoor activities to enjoy as well as the two rivers, the Pend Oreille and Priest River which are both full of fish, wildlife and waterfront enjoyment.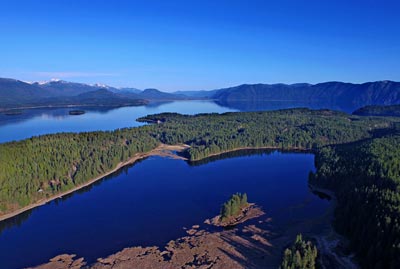 Sagle, Idaho
Sagle, Idaho, is known for high-end luxury properties of all kinds from huge luxurious waterfront to private luxury mountain properties with breathtaking views.
There are many bays of Lake Pend Oreille located in Sagle, as well as many small lakes, with some waterfront homes and land.
Sagle also has open spaces where you could start your own private sanctuary with plenty of wildlife and nature to keep you company; deer, elk, and waterfowl are abundant in the Sagle area.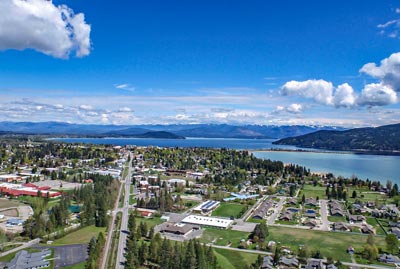 Sandpoint, Idaho
Sandpoint, Idaho known as a resort town, is nationally renown as a destination place for the luxury real estate buyer. Sandpoint has many activities lake and mountain with Schweitzer Mountain Resort and Lake Pend Oreille one of the largest lakes in the U.S.
If you looking for an upscale paradise then Sandpoint will be perfect for your next luxury adventure and we welcome you to our home!